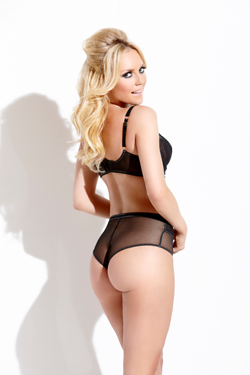 Interested in some dating do's and don'ts? Found the girl of your dreams?
Great…now you get to spend half your paycheck on dinner to even get a feel for what she's all about. We're not looking forward to this process, either.
Signing up for a 6 month round about playing hard to get, checking our phone every two minutes, and having to match our bra and panties, isn't exactly how we want to spend our best years. But if you don't want to become an old single loser, dating is the only way out.
Why not give it your best shot and make it worth the calories for the both of us?
Dating is cheesy and awkward. The best thing you guys can do is make it as un-datey as possible.
If you're just trying to get laid then do us all a favor- order a plate of blow, call some sluts, and get it over with.  Don't waste your time dating just to get laid.
When you find a special woman who agrees to go on a date, don't fuck it up. Here's what to do and what to avoid to make her YOURS.
Dating Do's and Don'ts
 1. Stay in the car

Unless you're dating Plain Jane, it takes us a solid 3 hours to get ready. Nothing is more annoying then having to throw our hair extensions, lashes, underwear, and wine bottles under the couch when you are not expecting the bell. Stick to a text saying you're downstairs. Then wait for our grand exit. This is a good time to open the car door because the restaurant will probably have valet, so you will automatically pass the chivalry test and will set a nice tone. Trust.
2. Have the plan
We're famished from blow-drying our hair and trying on outfits.  The last thing we want to do is think.  All we want is for you to make a decision and put a drink in our face.  Avoid sushi because we don't feel comfortable eating it in front of you.  Sushi makes us open our mouths wide open, and then we worry you're thinking about us sucking your dick too early in the date.
Girls are always on a diet.  Italian and Mexican are bad choices because we will resent you the next day for our over-eating.  We love Thai, French, steak houses, and seafood.
3. What to avoid
Don't tell us we remind you of somebody else.  Even if you say  "You look just like my friend, she's so pretty." We hate it.  Every woman wants to feel unique.
I don't know why we need to re-visit this, however, some of you guys still take your phone out.  That makes us feel like you would rather be with whoever you're texting.
4. Major points
Pull our chair out.  Even if it's inconvenient and you have to do a back bend.  Chivalry always wins.  Not hitting on us is pretty cool.  We expect it, so if you just drop us off after dinner like a gentleman, it will make us want you more. We want what we can't have.
5. After date protocol
Never request a girl on Facebook.  It's also better for you to look at our page without us knowing.  You can see who we talk to and get to see an unfiltered side of us.  We already know if you're on Facebook.  We have compared ourselves to every girl who comments on your post, and check to see if we hooked up with your friends prior to the date.
6. Cut the communication to a dull roar
Long text messages are for girls.  Stick to one word texts, but respond right away.  We like a swift responsive man with no emotions.  Something like "Let's hang out soon" is great.  Then about a week later text her "You busy tomorrow night?"  Respond with a time you'll pick her up, and do it all over again.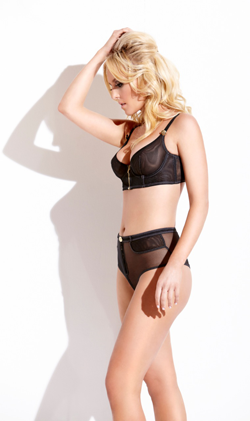 Remember, you want to make a routine.  Dates turn into just hanging out.  It builds a comfort level and you will soon be asking her the question you waited your whole life to ask…"You want to come over and watch the game?"
Casey Durkin was born and raised in Massachusetts. The swimwear model and actress can be seen hosting the travel show 'Maxim on the Prowl" for Maxim Online.  Most recently, Casey has been performing stand-up comedy in New York and Boston. You can see more of her work at CaseyDurkin.com and follow her on Twitter @caseydurkin1.
Article written by Casey Durkin and also featured in the 1st edition of The Acquiring Man Magazine.