Disclaimer: If you try these on a first date I suggest investigating the playing field to make sure you don't end up with a glass of red wine in your face. If she's giggling and flirting and doesn't repeatedly inform you she has to get up early tomorrow morning proceed with caution.
[alert type="notice"]Be sure to check out Instagram for an extra shot of Erika Jordan that we didn't publish here![/alert]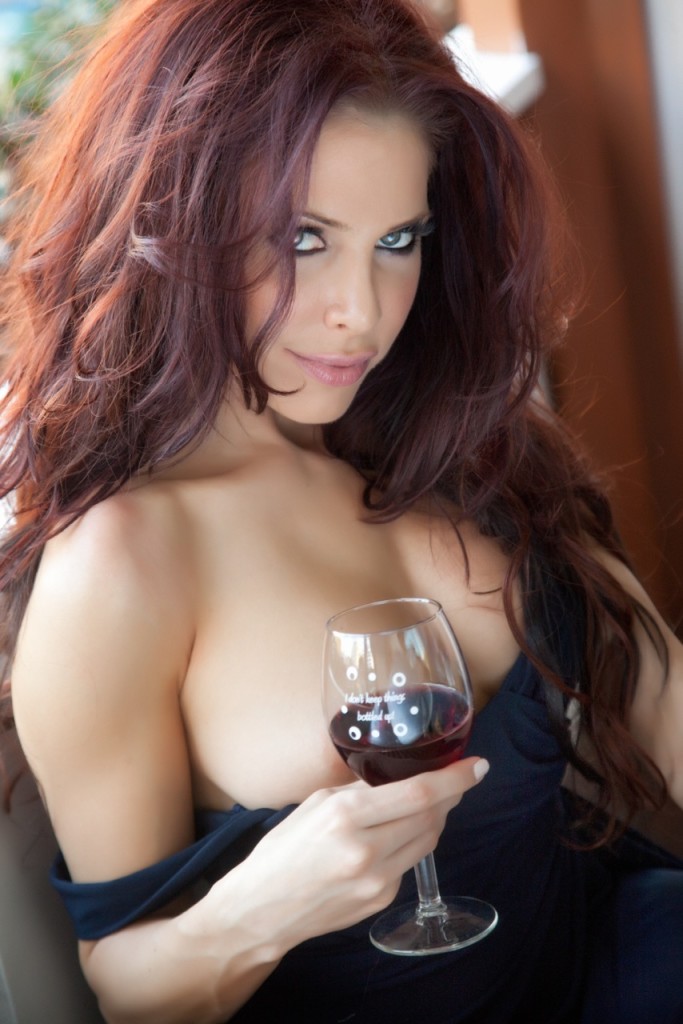 10 Steps for One Hot Night!
1. Take it back to high school – Kissing and dry humping will make her feel like a teenager again. Maybe in the back seat of the car or just the couch.

2. Footsie – While out at dinner rub her with your leg, touch her under the table. Let her know you want her in a place where sex can't happen.. Without being arrested.

3. Create Comfort with Reassurance – If you're going down on her she's wondering if you like the way she shaves, if she smells good and how she tastes. Reassure her it's all good so she can relax and enjoy the ride. While going down on her moan and put her hand on your package so she can tell you're getting aroused.

4. You Cant Get Enough – Going down on her in-between positions shows her you can't help yourself. Going down on her during sex is extra hot because it's naughty and a little dirty. Juices are flowing and your eagerness to taste it will make her hot.

5. Kiss Tactics – Kiss her neck from behind. Alternate between soft and firm kisses. Nibble on her ear.

6. Patience is key – If she doesn't have an orgasm right away or gets close but it doesn't happen don't get discouraged and call it a loss. Everyone is built differently, so try something different. Move on to something else then go back to whatever you were doing when she got close. Women are complex and you'll need to deal with her brain in order to guarantee a climax.

7. Mind Over Matter – Turn on her brain. This can be done in various ways. Read her an erotic story or write her a naughty note. You don't have to touch a woman to make her want you.

8. It's NOT Food – Don't treat her lady parts like a popsicle. Don't suck it like you would want her to do to you. Take care of the whole area and take your time. Stay in tune with her breathing and body language. Remember that just because the last girl you slept with liked xyz doesn't mean she'll be a fan.

9. Play Hard To Get – Pull back a bit. When things start to get hot and heavy, stop, slow down. Chances are she'll start purring and rubbing up against you. Reverse psychology is your friend and we tend to want things even more when we can't have them.

10. Massage Magic – Massages relax and ease the mind. They have the ability to create amazing returns, if done right. The trick with this is to give a stimulating massages and not the kind that will make her fall asleep. Take breaks from rubbing to nibble and kiss her body. She'll be begging for a happy ending.
[alert type="notice"]Want more? Head over to Instagram for more great photos and shoots![/alert]
Our sex columist, Erika Jordan, is also a prolific actress and glamour model. Follow her on Twitter @Erika4Jordan, Instagram @ErikaJordan, and visit her personal page ErikaJordan.net or misserikajordan.com a site made for the fans by the fans!