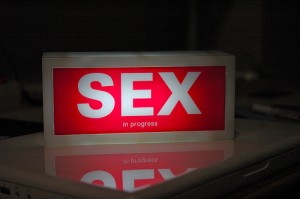 Okay, it's actually 22 steps, but we'll get to that in a minute.
Didn't Mama always tell you that you catch more flies with honey?
Well, she was right.
When wanting to have a sex-filled romantic life with your girl and get more sex, the way to the bedroom is often paved with kindness, thoughtfulness and paying attention to the little things.
So often we think that having a thrilling sex life is all about the sex. Don't get me wrong, the sex is a huge part of it, but when it comes to women and ramping up their desire to wrestle in the sheets, there is a heck of a lot more that goes into it.
"The real lover is the man who can thrill you by kissing your forehead or smiling into your eyes or just staring into space." ― Marilyn Monroe
To assist you in increasing both the frequency and the yumminess of your sex life, I'm going to give you a sneak peek into my Sex book, which was written to help you get more of what you want in the bedroom.
I've heard from so many of my readers that this particular section of it has changed not only their sex life for the better, but has made their entire relationship happier and more filled with peace, freedom and harmony.
You know that my hope for you is to always find joy and have lots of great nookie, so I'm going to give you the specifics on how to get more of both.
How to Get More Sex
Excerpt from Sex: How to Get More of It…
Small compliments all the time are WAY better than a trip to Hawaii.
Unless you are with a gold digger (and if you are, RUN), most women would much prefer that you earn points every day rather than earning them with only a few big ticket items.
Here's how the point system works. Women, consciously or not, ascribe points to your actions and words. We can't help it, it's who we are.  A lot of men think that as long as they hit a certain point value by the end of the year then it's all good. No. That is not true. It's not how a woman's brain works. We prefer a lot of small things instead of one grand gesture. To help you out, I'm going to provide a scale. This scale will differ from woman to woman, but you can use it as a guideline.
Compliment: 2 points
Smiling at her for no reason: 2 points
Random kiss for no reason: 3 points
Swatting her ass when she walks by: 4 points
Texting her during the day: 5 points
Caressing her face for no reason: 5 points
Kissing her when you leave for work or get home from work: 8 points
Giving her a small present (a romantic card, candy, a flower): 10 points
Telling her you love her: 10 points
Cuddling her before bed: 12 points
Pausing the TV without complaint: 15 points
Putting the dishes away: 20 points
Taking her out to a movie: 25 points
Taking her out to dinner: 35 points
Changing the oil in her car: 50 points (Note: this costs less than dinner, but earns you more points)
Giving her a 15-minute neck massage: 50 points
Giving her a medium present (a dozen roses, a sweater, an inexpensive piece of jewelry): 75 points
Giving her a big present (a gift certificate for a massage, a leather coat, a gold necklace): 125 points
Cooking dinner AND doing the dishes: 150 points
Making love to her like you are teenagers in the back seat of a car: 200 points
Treating her to a weekend getaway: 500 points
Taking her away on a week-long vacation: 1000 points
Here's how your weekly point total equates to your sex life:
0-20 points: I hope you have a strong arm…you're going to need it.
21-50 points: A dead fish would be more exciting in the sack.
51-100 points: The sex will be okay, but not mind blowing.
101-150 points: The blow job returns!
151-200 points: DAMN! You didn't know she was that flexible.
201+ points: You will need a drug-induced coma to recuperate.
One of the important things to note about this list of Things You Can Do To Get More Sex is that more than half of them either involve spending no money or just a few bucks.
You can earn tons of points without even opening your wallet. Just pull the loose change out of the sofa cushions and be her hero by surprising her with her favorite candy bar.
It really isn't about the money you spend; it's about the love you show her by doing the little things.
If you want to get more sex have these behaviors become a regular part of your life with your girl. Don't just do this stuff for a week or a month; incorporate these things into your daily life.
It's when your woman feels loved on a regular basis that her overall impression of you starts to significantly warm up. When she feels loved and treasured and lusted after, she'll be far more likely to frequently express her warm feelings towards you in the bedroom (or on the sofa or the kitchen counter or in the backseat of the car).
"When it comes to being a good lover, a guy has to ask a girl what she wants and be willing to give it to her." –Jenna Jameson
Often, what your woman really wants is to feel cherished by you. The sex is the decadent chocolate icing on a cake made from a satisfying, joy-filled relationship.
As always, I wish you much luck and love on your journey to creating and keeping a beautiful romance and a zesty sex life. So, start collecting your points tonight and enjoy the rewards they bring!
Hugs!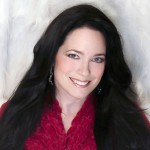 Jodi Ambrose is our sex expert here at The Acquiring Man, author of Sex: How to Get More of It (for the guys) and Intimacy: How to Get More of It (for the ladies). She's also contributed to Playboy radio on the topics of sex, love and relationships. Check out her blog and be sure to follow her on Twitter @JodiAmbrose.