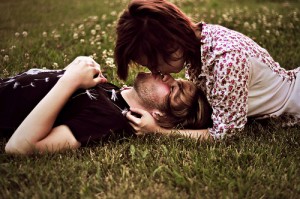 How to get out of the friend zone is a situation which plagues many men.
It happens more than most men want to admit.
They like a girl, they have a fun, easy banter, and before they know it, they are stuck in the friend zone.
Too many men linger in the friend zone when they clearly want more.
Since it can be frustrating, masochistic, self-sabotaging and ultimately unhealthy, it's best to recognize it and get out of there.
You can't blame women.
They don't think each of their guy friends is into them, and they aren't.
So it can be hard for women to recognize that a guy likes them if he seems as casual and friendly as the rest of her friends.
On the bright side, there is a good reason you're in the friend zone.
You're a good guy.
Women like good guys (don't believe they all want assholes… assholes disguise themselves as good guys initially and usually are kind of hot… which is a deadly combo most women).
Here are some helpful hints if you are actively in the friend zone, how to get out of the friend zone and (fingers crossed) get the girl.
How To Get Out of the Friend Zone
[list type="arrow"][li]1.    Women Want What They Can't Have So Be Unavailable
A part of being in the friend zone is being available to her. Stop this. Don't cut off all communication, but focus on your life. If you are constantly around to help her move, take her to the airport, watch movies with her when she's bored, or listen to her discuss the other guys she's dating, stop it immediately.
Girls have girlfriends, siblings and parents for all of the above listed duties. You're only doing those things because you're hoping maybe while moving her armoire, she slips and falls onto your penis while realizing you're the one she has always wanted. Wake up. It doesn't happen that way.
Don't be mean, just be unavailable for these types of errands. However, counter these offers with information and invites that are alluring.  Next time she says, "Hey, can you come to IKEA with me and help me set up my new bookshelves?" Your answer is "I'm sorry, I can't. My buddy set me up with one of his co-workers, or my old college girlfriend is in town, or I have plans with (insert girl's name)." But then counter with, "but we should grab drinks on Friday and catch up." Be unavailable, slightly vague but still interested in events that actually lead to something. And you don't have to lie to be unavailable, but you could stretch the truth just a bit.[/li]
[li]2.    Stop Texting (not entirely, but epic texting sessions are out)
Sadly, too many of us confuse texting marathons with the opposite sex with actually getting somewhere. Texting is like popcorn, it's hard to stop at one bite. If you're engaging in fun, flirty banter with her, fine, in small doses. Most people text because they are bored.
You may think you're having a connection with her, and she may just be getting her hair highlighted and it's boring sitting with that tin foil in her head for an hour. Don't confuse emoticons with anything real. It's cool to text with her, but only briefly, or if it's leading to actual plans. Be funny, flirty and short.
If it goes for too long, get out. If a girl likes a guy, she'll want to actually see him. So if you text for too long, end it with, hey let's catch a movie on Saturday. Move forward with your texting, not just flirty jokes while you both watch Game of Thrones.[/li]
[li]3.    You Can Be a Friend Without Being a Doormat
Women can unintentionally or manipulatively use a nice guy. Don't let it be you. This one is connected to #1. If you're overly available (because you think the more time you spend with her the more likely she is to recognize your awesomeness), you're more likely to become her go-to guy.
Most guys in the friend zone are her go-to on car issues, moving heavy things, guy advice and listening to her talk about a guy she is seeing. None of these things are helping you get out of the friend zone. Instead, they are helping you buy property in friend zone and staying there forever. Remind your girl that the guy she's sleeping with could easily help her put up those bookshelves or the fact that she's too uncomfortable to ask him shows that they have issues.
That may be a bit aggressive, but basically don't be a doormat that another guy will walk across to actually date her. Stand up for yourself. It shows confidence and manliness – both things every woman is attracted to.[/li]
[li]4.    Make a Move
Yep, this is the hardest part. BUT YOU HAVE TO DO IT. The move, whether it works in getting the response you want or not, makes you a cooler, stronger person. And even if this girl doesn't take you up on the offer, another one will.
Once a guy I wasn't remotely attracted to walked me to my car after work late one night. We had great conversation, but I wasn't attracted. Right as I was about to hug him goodnight, he leaned in and gave me a great kiss. Then he asked for my number to go out sometime. I totally gave him my number and we went out. It was a good kiss, and it made me see him in a new light. Making a move is the only way to know for sure, good, bad or ugly, if it's going to work.
Give her a reason to want to date you. If she says no, know that you tried and now it's time to move on. Either way, she'll respect you for trying (and you'll respect yourself more too). It might work, and deep down you'll feel better about yourself than waiting around like a wuss. Good things come to those who wait is never a saying for relationships. Make things happen. Even the practice of putting yourself out there will help you get a great girl. Don't underestimate how sexy and appealing a little vulnerability (sharing your feelings or going for a kiss) is to women.[/li][/list]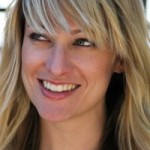 Claudia Maittlen-Harris is a writer and stand-up comedian.  She is a regular contributor to The Huffington Post, The Frisky and numerous online publications. Some of her articles on dating and relationships have sparked heated debate on The Today Show with Kathie Lee and Hoda and Good Afternoon America. (Katie Lee agreed with Claudia but Lara Spencer did not!) As a comedian, her sketches have been seen on MTV and CMT, and she's performed at The Groundlings and Upright Citizens Brigade. Claudia  has performed stand-up at The World Famous Comedy Store, The Laugh Factory, The Improv, New York City's Gotham Comedy Club, in clubs across the country, and has been showcased at the New York Comedy Underground Festival and The Edinburgh Fringe Festival. She currently hosts and produces the comedy pop culture podcast That's Debatable!  Follow her on Twitter and be sure to like her Facebook page.