The Acquiring Man Jen Jewell Interview
 So, Jen, tells us about what's going on in your world? 
Exciting stuff! So far 2013 has been an extremely busy, fun and productive year for me! I've been extremely fortunate with my training business, and now have clients in over a dozen countries worldwide. Online training and being able to Skype with clients has really allowed me to reach a wider audience, which in turn means that I'm able to work with far more people on their fitness goals than I would if I just stuck to the basic one-on-one in person training. From a fitness modeling standpoint it's been busy and productive, too- I seriously had to pinch myself when I had multiple page features out in both Iron Man Magazine and MuscleMag International at the SAME time! Talk about shaking my head in disbelief- I'm truly a lucky girl!. I've recently moved back to one of my favorite areas of LA- I love the South Bay and the Redondo/Hermosa/Manhattan Beach area! Just in time for Spring and Summer, too- time for me to grab the wetsuit and surfboard and get back out there! I'm definitely nowhere near Pro status with my surf skills, but it's fun, challenging and a great workout, so why not?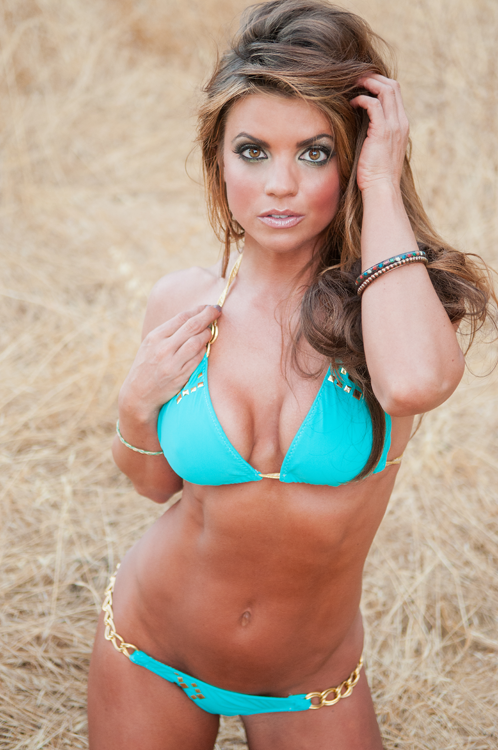 Can you fill us in on some attractive behaviors that a man can portray? 
Definitely! Men- do you have a sense of humor? Are you ambitious and confident without being cocky? Fun, laid back and don't try too hard? Intelligence and a quick wit go along way! If any of these describe you, I'd say you're off to a great start!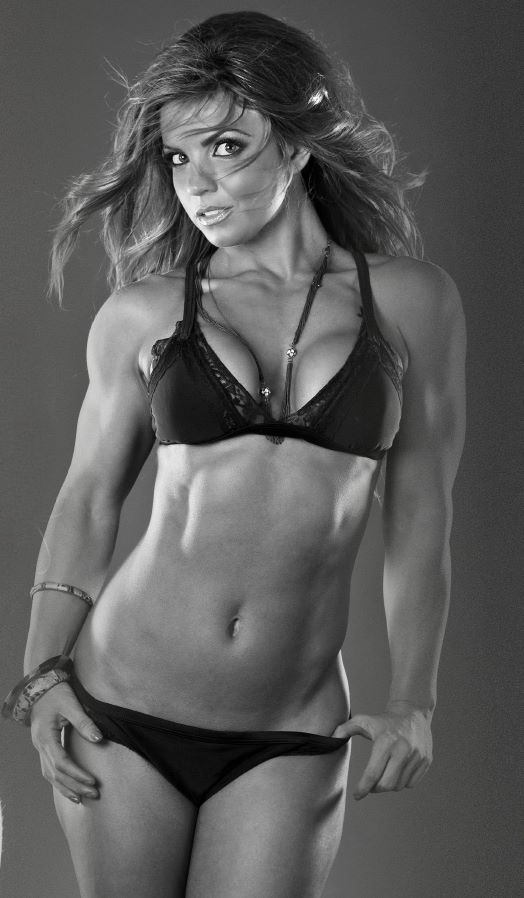 Would you say that decisiveness and taking the lead is an admirable quality (and why)? 
Yes, absolutely! I love a man that knows exactly what he wants- and goes after it! Bold moves and taking the lead show initiative. When someone takes the initiative in any aspect of life, be it a career, fitness, relationship, etc., that's when things start to happen. While I love a man that takes the lead, I should note that I am most definitely not a pushover. And, in fact, I take the lead on a regular basis, too, in all aspects of my own life. Perhaps that's why I appreciate a man that does the same. Decisiveness and taking the lead equate to accomplishments and getting shit done! It's how I roll- and guys, you should, too!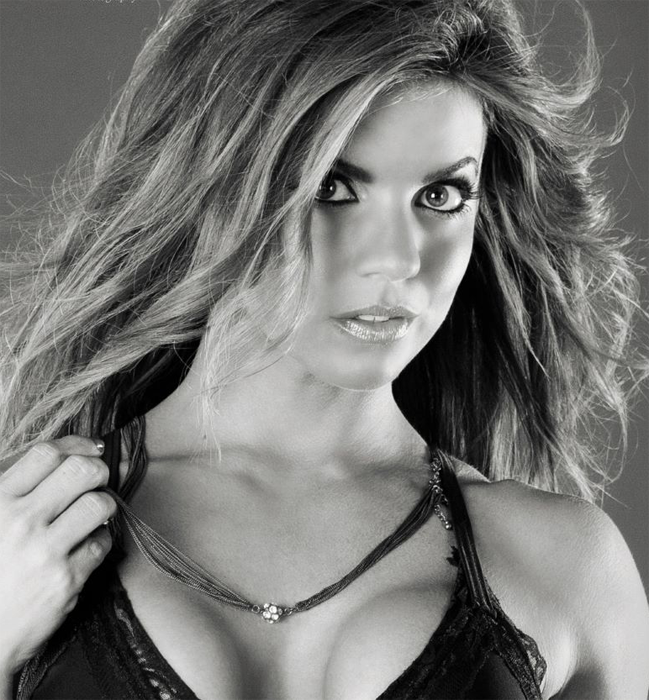 What's the quickest way to ruin a first impression? 
Cockiness! If you are arrogant, cocky or just too confident for your own good, please check yourself. There is no need for attitude like that whatsoever. Have fun, be casual and if you can make me laugh- THAT is the quickest way to an AMAZING first impression!
In what areas do you think guys need the most improvement when it comes to meeting and dating women? 
I think that men just need to remember to relax and be themselves. Over the years of being out and about with my girl friends and having been approached by men, I'd have to say that those that act natural- not as though they're putting up a front, trying to be super fancy or someone they're not- are the ones that have gotten our attention (some even nabbing a few dates!) in a positive, not scumbag-esque way. Being honest and upfront from the start is always a positive. Too many men seem to create this false persona of what they think women want to hear or tick off qualities that they possess (when they actually don't), thinking that there is some cookie cutter portrait of a man that all women want to hear. Case in point- years back, I met a guy on a flight (we were seated next to each other, he wasn't roaming the aisles in search of a female passenger to chat up) and since we were on board next to each other for a couple of hours we started to talk. Cute, professional, well-educated, great sense of humor, etc. During the flight he mentions that he volunteers on a regular basis, saying that he has a "little bro" that he helps mentor and that every Thanksgiving for the past decade he's volunteered at a soup kitchen to help feed the hungry and homeless during the holidays. All that sounds great and more power to you if you DO volunteer, but please do not make up stories just because you think it adds to your overall appeal. A few months down the road, airplane guy and I were still dating. Imagine my surprise when he never ever mentioned working with his "little bro" after school (don't think I didn't ask about it- and yes, he kept up the charade, mentioning that work was just really busy and keeping him from helping out the kids after school right now) and upon the arrival of Thanksgiving when I asked where he was volunteering and what his plans were he looked at me as though I was crazy. When I called him out on it he fessed up, admitting- surprise, surprise- that he thought it would be something I'd be impressed by and that he had always "intended" to volunteer. Haha, buh-bye. Ain't nobody got time for that! Bottomline- men, keep the stories and shenanigans to a minimum, be yourself, have fun and be honest. We'll appreciate it more- now and in the long run.
Jen is an internationally published fitness model, fitness writer, certified personal trainer, spokesmodel and sponsored athlete for Cellucor Sports Nutrition and Dcore Fitness Apparel. Be sure to check out fitnessjewelltraining.com and follow her on Twitter @fitnessjewel.