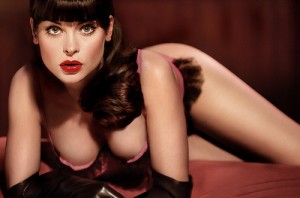 It's surprising how many men (and women) do not seek more information when it comes to sex and intimacy resources.
Have you ever experienced the pain behind not knowing what was going wrong in your relationship?
As an Acquiring Man you should already know the value behind having and fostering the fulfilling, healthy relationships that everyone can benefit from.
Enhancing your personal life helps to generate the right kind of momentum in many other areas of your life, too.
Great relationships are well balanced. They require us to pay the right kind of attention to detail and when we do the rewards are great.
When we don't respect the balance it creates tension, breeds resentment and everyone involved tends to suffer in some way.
This is where information becomes so powerful.
Most of us have had to learn a lot of things the hard way.  This is what makes a book so special.
Reading helps us avoid years of struggle by allowing experts and authorities to show us a different way. Tweet this
Enter our sex expert, Jodi Ambrose.
She is running a special now through December 16th – she's giving away her books for FREE – Click here for Jodi's free books
and read on to discover a little more about them.
Sex and Intimacy Resources – For Men and Women
So, if you did not know already, Jodi has two great books on relationships.
One is geared towards men and helping them get more in-between the sheets.
The other towards woman and helping them understand the minds of men and get more intimacy from their man.
Sex: How to Get More of It
It's no surprise that many men think about sex and there aren't too many guides on how to get more of it.
Jodi has put together an easy to read and entertaining handbook that will help you understand where women are coming from and what you can do to start using that information in the right way.
You'll learn all about the 20 things that you can do (with ease) to make you're relationship a better one.
Not sure how to make her feel special? It's all covered for you, and much more.
Let's face it, the woman in your life deserves the time, attention and appreciation that I know you want to give her.
Figure out how to do just that with this book and you'll end up in a relationship bursting with the love and sex you both deserve.
Who doesn't want that?
Click here to download the book
Intimacy: How to Get More of It
For our women readers out there, you may be thinking "what about us?"
Well, Jodi has you covered here, too.
Maybe you're looking for a bit more out of your relationship or you're not getting what you think you deserve from the man in your life.
She outlines the 20 simple steps you can take to spice it up in the bedroom, snag more time cuddling and getting affection, plus much more.
Click here to download the book
Sex and Intimacy Resources are Important
As you can see Jodi's found a way to relate to both men and women with these amazing sex and intimacy resources.  She's here to help you get more of what you want.
Not only will these books help you to refine your personal relationships, they'll also make great gifts.
Grab the sex book for yourself and get the intimacy book for her.  Trust me, she's going to love the fact that you're going out of your way to make your relationship better and now you both have much to talk about and share with each other.
Take advantage of this generous offer and grab Jodi's free books
on Amazon right now.
You will not be disappointed.