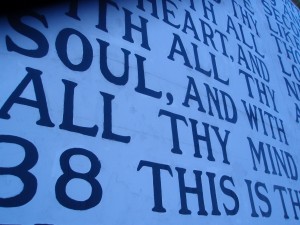 Odds are you text and email women in some way.  Communication is absolutely essential when it comes to establishing rapport, comfort and a level of interest with someone.
Actual conversation is not a thing of the past and Hogan Gorman is here to explain why.
It's a Problem When You Text and Email Women
We live in a society where we have slowly removed ourselves from human contact and expect instant gratification.
We used to write letters on something called paper, and then we'd put them in an envelope with a stamp and mail them off, and wait for a handwritten response.
Now, we just email, our fingers flying across a keyboard, staring at a computer screen, click the send button and wait for an immediate response to pop up in our in-box.
We used to talk on the phone, sometimes for hours if you were really into someone. The sound of the persons voice with inflections and awkward pauses gave you the opportunity to get to know them.
Now, we just text and email a sentence, or two at the most. We Facebook, we Tweet, we've perfected and dissected our lives down to a 140 character sound bite, and quite frankly it is the downfall of interpersonal relationships and romance.
I can't tell you the amount of times I have been asked to decipher a text message for a friend sent from a guy she's dating…
"What do you think this means?" 
"Do you think he likes me, or is he blowing me off?" 
My answer is usually the same, " Why don't you just call him and ask?"
I have also had to console friends that have been dumped via Facebook (which is a total dicktard cowardly move), and in juxtaposition have had friends say, "Well, I think we're getting serious, he changed his Facebook status to 'In a relationship'." Are you fucking kidding me?
Now, I'm not a relationship expert, but I've had plenty of experience playing the field and I've got to tell you the key to a successful relationship is communication… that means talking.
It means not emailing, or texting, but actually picking up the phone, or god forbid meeting in person and going on a date.
The only time you should text is if you're running late to meet them.
You'll be surprised at how much this simple effort will speak volumes to the lady, because you're actually speaking to her. So try it the next time you start dating someone, make a pact right off the bat that you both will refrain from emailing and texting, and actually talk to each other… it's a much sexier look.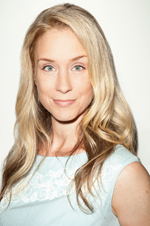 And if you still have a longing for the written word, do something crazy and write a handwritten letter, trust me it'll score you some major points in the romantic department.
Hogan Gorman is an award winning actress and the author of Hot Cripple… for more info on Hogan visit her website Hotcripple.com and follow her on Twitter @HoganGorman.