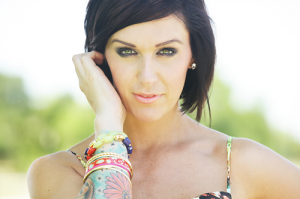 There is a lot of talk about how guys should act and look to pick up women, but how about the men who are married and wondering how to be a better husband and lover?
This is where I come in.
My husband and I have been married for a short 6 years, but regardless of the years we have or haven't put in I know my marriage is set up for total success!
There are a few things that are a must when it comes to learning how to be a better lover and husband.
The following tips are easy and can be put into place immediately.
How to be a Better Husband and Lover
Communication 
There are so many marriages out there where the man or woman has no clue what is going on with one another. They never know where they are going, what their schedule looks like, etc.
My husband knows every hair appointment, gym date and wine date with my girlfriends. He also communicates to me every deal that is closed, every purchase that is made and anything else he may have going on in his day.
We both discuss with each other prior to making a commitment on any outing or party. A relationship is between two people and you should want to communicate with them.
By saying "this is what I have going on, you're welcome to join," it's kind of like saying "Well, you aren't' that important, but because we are together I guess you can come."
No one likes feeling this way.
If you're really interested in how to be a better husband and lover, take the time to communicate with each other.
Take care of yourself 
In the dating world everyone is more likely to keep things groomed.
This rule goes for both men and women, but guys just because you're married doesn't give you the right to become lazy with your looks. Both you and your wife should want to look great for each other.
My husband and I both agree we want to be each other's 'arm-candy' so to speak. He takes his lunch break every day and uses it towards a gym date and I work out as well.
When he comes home from work I make sure I look better than I did when he left. When he doesn't have anywhere to be, he doesn't wear 'junk clothes' around the house, he actually puts on a nice shirt and pair of jeans.
To sum it up, take pride in yourself and your marriage.
Keep it simple, save your money
Often times men feel they need to buy women elaborate gifts (diamonds, flowers, clothing, shoes…you get the point).
Yes, women do love those items, but what we love even more is knowing OUR man took the time to do something different, something no other women may have. This can be as simple as a little love note written on the back of a receipt placed on her car windshield or a tiny love note left on the kitchen counter that you come home to.
Either way, we love the simple gesture which shows us so much more than you spending your money.
Keep the spice
After marriage and sometimes after having children it can be hard to keep the spice.
This is a two way street for both men and women.
You need to work at making things fun, spicy and as spontaneous as you can. Oftentimes I find myself cooking a nice little dinner for my husband and giving him a show-ha!
The show could be me acting silly, dancing, telling jokes, but it's something that helps us.
Guys, take the time to cook dinner for her and watch your spouse light up. If you haven't had time alone or from your children set up a sitter or set up a small little date night in your house where you can be romantic and spice things up!
Remember WHY you fell in love 
Day in and day out we take each other for granted. We expect our spouse to be home like usual, we expect dinner to be cooked or in the process, but what we tend to forget is WHY we feel in love with our husband or wife.
Sometimes our daily routine can get in the way of our love for one another. When this happens, I think it is VERY important to take a step back and remember why you fell in love. Close your eyes, remember the first time you saw her smile, the first kiss and how you felt.
A short and simple little thing can help make all the difference in your marriage.
Remember these simple tips and learning how to be a better husband and lover will never come easier!
Katie Cates is a wife, mother, fitness model and bikini competitor who loves to inspire men and women to get fit and healthy! You can check out her website at KatieCates.com and follow her on Twitter @thekatiecates and Facebook. 
img credit JoseLuisStudios