There are basically 3 kinds of people around the holidays.
People who love them and look forward to them all year
People who barely tolerate them (or downright can't stand them)
People who could care less
If you fall into Category 1, awesome.
If you fall into Category 2 or 3, suck it up, because the holidays can be a great time to show your girl how special she is.
Now, as you guys know if you've read any of my other articles or books, I believe in cherishing your woman all year round, but a special effort around this time of year can really make her feel loved and adored.
Particularly if the season causes her stress because of money, visiting family, making sure the house is clean enough to pass the mom-inspection, having to work, etc.
But, here's the thing: I don't believe in just whipping out your (no! not that! at least not yet) wallet in order to buy her love.
Sure, expensive presents can be great, but they aren't really what counts in the end. Unless, of course, you are with a gold digger. And if you are…RUN as there's likely no pleasing a woman who equates money with love unless you are Bill Gates kind of rich.
What most good women look for when getting presents from their man is the thought behind the gift.
Did you just go to Bed Bath & Beyond and throw stuff in a cart?
Or did you spend some time thinking about what she would love?
It's those thoughtful presents that will make her heart all warm and fuzzy. And we all know a woman with a warm and fuzzy heart is also more likely to be a woman with her panties on the floor.
"It's not how much we give but how much love we put into giving." ― Mother Teresa
To help you out this year, I'm going to give you some suggestions for gift buying.
Think of it as The Gift Buyer's Guide to Love, Lust and a Happy Woman.
Here are some places you can go to get nice presents that don't break the bank (really, these places should be paying me for the shout out. At least a coupon code!).
The personal touch
For customized gifts:
artscow.com (by far the least expensive, but shipping takes forever, so plan ahead)
The great thing about personalized gifts that you create with your own pictures or artistic creativity is that it captures the happiest moments in your life and puts it forever on a mug, a shopping bag, a mirror for her purse, a t-shirt, a key chain, etc…
Whether it's a picture from your first date, an anniversary, a vacation or just hanging out at the house, select a few pics that you know she loves and stick them on something she'll use all the time.
Over the last few years I've given all kinds of personalized gifts like these to my husband and he go nuts over them.
They also make great presents for your parents or siblings. If you put a wedding picture of your mom and dad on a blanket or pillow or cutting board (hoping they still like one another), you are going to see a very big smile when they open it.
I took a bunch of my mom's pictures from when she was a hottie 20-something and put them on all kinds of stuff. She was in heaven when she opened those gifts.
So, whether for your honey or someone else in your family, those types of presents pretty much always hit a home run.
Here's one that I made for my husband a few years ago. I used an online graphic novel generating website that let me build my own super heroes. Then I printed the design as an 8×10 we hung on the wall. I also made him a bring-your-own grocery bag out of the image too as he's green like that and likes to use those kinds of bags at the grocery store.
He often tells me that it's one of his very favorite presents ever.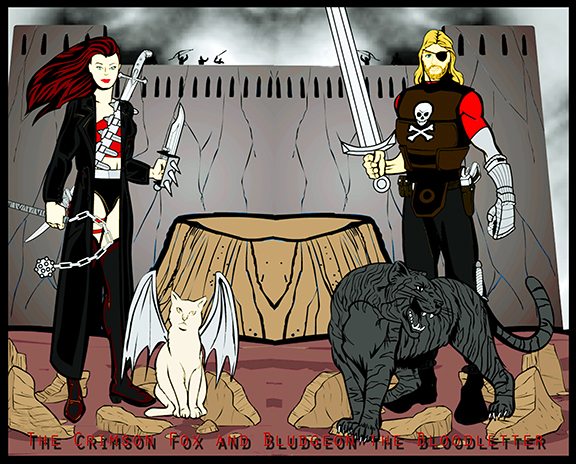 SUPER IMPORTANT NOTE #1: Make sure the images are a good resolution (at least 250 dpi if not higher) so that they don't pixilate when printed.
SUPER IMPORTANT NOTE #2: All of the places I listed above have HUGE discount coupon codes all the time. Don't every buy anything from them at full price. That is just a waste of money.
I don't buy anything from them if I don't get at least 35% off.
SUPER IMPORTANT NOTE #3: Before you buy anything online, first to retailmenot.com to see if there's a coupon code available. I save a ton of money each year by doing this.
Literally hundreds of dollars and it just takes a minute.
Bring on the bling
Beyond those personalized gifts, if you know your girl likes jewelry, go to one of these places to get some:
berricle.com (typically the most expensive but has good coupons sometimes)
Unless your girl has some odd allergy to sterling silver, there's no reason to buy gold all the time. Sterling silver is lovely and a million times less expensive.
Also, as long as the stone is pretty, who cares if it's real? I'm actually happier when I get a simulated stone (I don't really care if it's colored glass as long as it sparkles!) because then I know the person who bought it didn't waste a ton of money. And you don't have to specifically tell her it's not "real." If it's beautiful it shouldn't even come up.
To get her that pretty jewelry, just go to one of the above sites and type in "sterling silver ring" (or necklace or earrings) and then pick something that's pretty or that has her birth stone in it.
Make sure to look at the reviews as every once in a while I've ordered something online that looked great in the picture but turned out to be way smaller or way larger than I anticipated in real life. 90% of the time I love the jewelry I get online, but you always want to make sure that you are a smart shopper.
Also, make sure to check out shipping prices. They can really gouge you there if you don't pay attention.
I buy most of my jewelry at overstock.com because it's always gorgeous and I'm a member (costs me $9.95 a year) and I get free shipping on everything I buy. Plus, they have great customer service if you do have any issues.
Time for an adventure
Here is one final idea for awesome gifts this holiday season. Get her presents that involve doing something with you to create great memories.
Over the last few years I've gotten the hubby the following:
Driving a race car at Phoenix International Raceway (used a Groupon)
All-day bass fishing with a national pro to teach us the tricks of the trade (again, Groupon)
4-wheeling on ATVs (yep, you guessed it, Groupon)
Last year, the hubby got me SCUBA lessons that we went through together and got our certification (shocking, he used a Groupon too!).
Making memories together is one of the best kinds of gifts and Groupon or Amazon Local are two great places to get those kinds of presents and save a truckload of money.
Overall, it shouldn't be about the money you spend, but the thought that goes into getting her gifts this holiday season.
I hope all of this helps solve the "what do I get my girl?" dilemma.
The holidays should be as stress-free as possible so you can enjoy all the fun stuff going on around you. Now you know the places you can go and the types of presents you can get to make everyone around you (and yourself!) happy.
As always, I wish for you much love, joy, happy humping and this time around also a wonderful holiday season!
"Happiness doesn't result from what we get, but from what we give." ― Dr. Ben Carson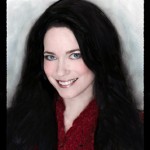 Jodi Ambrose is our sex expert here at The Acquiring Man, author of Sex: How to Get More of It (for the guys) and Intimacy: How to Get More of It (for the ladies). She's also contributed to Playboy radio on the topics of sex, love and relationships. Check out her blog and be sure to follow her on Twitter @JodiAmbrose.