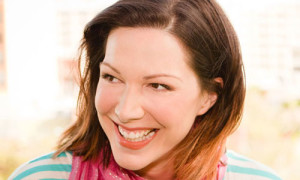 Valentine's Day is a celebration of love, romance, lust and, most importantly, commercialism.
And it is a day that can make or break couples.
Men may not think of it as that big a deal, but most women feel otherwise. Some women use it as a litmus test to see where their relationship is at, some women like to see how their man stacks up against their friend's partners, and other women couldn't care less.
We all have different ideas about what romance is. To some, it's an evening on a moonlit beach, wrapped in a blanket watching the waves crash ashore. And to others, it's being in a loud club, smothered in liquid latex and getting spanked with a bullwhip.
Regardless of what your viewpoint is on the matter, if your lady wants to celebrate Valentine's Day, then YOU NEED TO CELEBRATE VALENTINE'S DAY.
Also, if they say it's cool that you don't celebrate Valentine's Day, then YOU NEED TO CELEBRATE VALENTINE'S DAY.
So, I'm here to be your helpful cupid guide with a list of Valentine's Day ideas.
Chocolates
Chocolates usually seem like a safe bet for all stages of relationships. But there are many different types of chocolates out there. Does she like milk chocolate or dark chocolate? Caramel filling or raspberry truffles? Is she allergic?
However, a much-overlooked and probably the most important aspect of choosing Valentine's Day chocolates is that you need to consider her box.
Time and again I've heard women complain that the chocolates didn't come in a heart-shaped box, so it must mean that he doesn't really care. Conversely, buying her a heart-shaped box of chocolates might send the message that you L-O-V-E her.
Women read into everything, so you could be sending the wrong message.
Sooooo… if you're into her or you L-O-V-E her, get her a romantic lacy suped-up heart of hearts. If you aren't really into her or you just L-I-K-E her, then who cares? Throw a Hershey bar her way and give her a high five.
Lingerie
We're onto you, guys. Always have been.
"What? Me? You think I'd look good in this crotchless teddy held together by some string and a safety pin?
You're too good to me." Seriously though, I am all for buying someone lingerie.
Lingerie is awesome.
It means that you think your partner is (or could be) sexy and you want them to showcase their wares. Rock on.
However, it all depends on where you're at with your relationship. Is it lingerie because you haven't had sex yet? Is it lingerie because all you do is sex?
Or… is this lingerie because you can't even remember the last time you had sex? And then there's the whole sizing thing.
"OH, EXTRA LARGE, HUH?" Be careful, or that mesh body suit could mesh up your relationship. Ha! Ha! See what I did there? Keep reading. It gets better.
Stuffed Animals
Okay, I'm totally biased with this one. I can't stand stuffed animals as a gift. I'm a grown-ass woman. Unless you're dating a girl named Ashley who has a white hammock over her daybed filled with teddy bears and wears T-shirts that say "Princess" on them, I say nay to stuffed animals. NAY NAY NAY, I SAY.
Jewelry
Diamonds might be a girl's best friend, but trying to guess a woman's jewelry style will be your arch-nemesis. Unless she's been dropping hints about a Tiffany necklace or a Jared ankle bracelet, now is not the time to get bling-confident.
Flowers
Flowers are another fairly standard Valentine's Day gift. Roses are the time-honored flower of choice. But don't go overboard here! Someone once sent me a hundred (YES, A HUNDRED) roses and I felt like I was at my own funeral.
Romantic Dinner
Probably the most common of all Valentine's Day ideas is taking your lady to dinner. It's a solid plan, but take her somewhere nice. It doesn't have to be crazy expensive, just not a place with the waiters wearing suspenders and buttons and selling "appe-teasers."
You feel me, boo?
Also, refrain from using a Groupon… or at least hand it to the waiter when she's not looking. The alternative is making her dinner at home. If you're going to try this, remember that cooking is no easy feat. You get one chance, cowboy, and if you burn it, no amount of parsley or candlelight will save you.
The Whole Nine Yards
Are you romantic, guy? Joe Smooth? Are you the type of guy who's thinking "I am going to sweep her off of her feet BIG TIME with candy, dinner, horse and carriage, champagne, strawberries and a serenade from Michael Buble'?"
Well, if your relationship is still in the larval stage, you might as well just hand her a red flag dipped in chocolate.
Romance should be dialed down in the beginning or you'll look less like Don Juan De Marco and more like Desperado.
Also, as a warning, if you've been in a longtime relationship, sometimes pouring on the romance suddenly could give someone the impression that you've done something horribly wrong and are hoping the flowers will help cover the grave you dug.
The Gag Gift
I'm not talking ball gag.
I'm talking novelty shop gag. As someone who has received a bounty of gag gifts in her lifetime, I can attest that Valentine's Day is not the time to give someone a "Make me a sammich, woman" mug or a Tweety Bird PEZ dispenser.
And although I appreciate you taking the time to choose a polar bear hugging a heart with "JEREMY'S LITTLE SNOOZEBALL" ironed on to a tacky white sweatshirt, I would have appreciated literally anything else.
The thing about romance is that if you really care about someone, you don't need all the frills or gimmicks. You can express your affection simply by being together… and going to a nice dinner… and roses and chocolate… and a luxury all-inclusive vacation to Hawaii.
Eliza Bayne is a writer and producer living in Los Angeles. She enjoys short walks on long piers, pierogies and making people laugh. Follow her on Twitter to experience her warped mind to the fullest: @elizabayne and visit Elizabayne.com
Image Credit