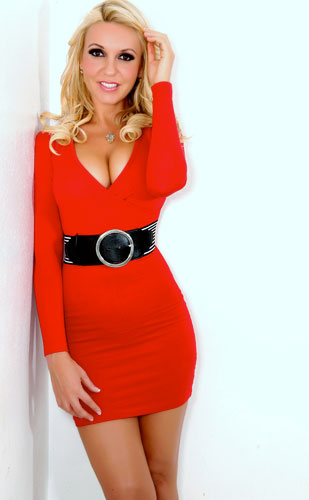 Things that drive women crazy…
Who wouldn't want to learn these common mistakes?
Not you.
You're an Acquiring Man who is smart enough to learn about thing things that drive women crazy and show their feelings.  This way you can avoid it from happening all together.
Every guy can benefit this so pay attention.  You owe it yourself and her.
7 Things that Drive Women Crazy
1) YOU DON'T TELL HER HOW GORGEOUS SHE IS
At the beginning of the relationship you probably complimented her a lot. However, once you get comfortable in your relationship you sometimes forget how a few little words such as "Baby, you look beautiful today!" or "That dress looks amazing on you!" can completely brighten up her day! Women need positive reinforcement just like you do. And this kind of talk might get you exactly what you want later that evening… if you know what I mean 😉
2) YOU DON'T HELP OUT AROUND THE HOUSE
As far as things that drive women crazy go, this is a big one! Guys, your girlfriend/wife is not your mother, nor does she aspire to be. She does not mind picking up after herself and making the house look spectacular, but it really makes her happy when you pick up after yourself. After all, she is your partner, not your mother. A little housework here and there goes a long way.
3) YOU TALK DOWN TO HER
Hopefully you do not mean to talk down to your mate. Remember that women are more sensitive and emotional than men are. Women put smiley faces after sentences. They doodle flowers. Women like it when they are respected and not talked to like little girls. So please men, if you want something from your partner or they are not doing something the way you like it, just ask her in a nice way and she will be putty in your hands.
4) YOU DON'T PLAN DATES
If you fail to plan, you plan to fail. Men, women don't care what you plan, just plan something. Women need and want to be romanced. It is in their nature. So get out of your comfort zone and plan something…anything. Just the fact that you planned something will put her on cloud 9. Just make sure it is not hanging out with your friends or going to a fast food restaurant. It needs to be just the two of you in a romantic setting. In avoiding things that drive women crazy, making plans and taking the lead is full-proof!
5) YOU DON'T KISS HER
Women love kissing!! Sometimes when you are in a relationship for a while you tend to go straight for the goods and not kiss as much as you used to. Women really bond through kissing. It increases connection between the two of you. Don't forget to kiss your lady goodbye in the morning as well as kiss her in bed. You have to preheat her oven. That means kissing her and foreplay.
6) YOU DON'T LET HER VENT
Men like to fix problems. Women do, too, but they like to vent first. Once women are done venting they feel better and are usually fine, solution or not. So even though you are Mr. Fix It, let her vent once and a while. It will definitely help your relationship to run a little smoother.
7) YOU DON'T STAND UP FOR HER
Women like to feel like you have their back no matter what. Yes, they need constructive criticism just like you sometimes. But every once and a while it is nice if you stand up for her, even when it's between her and another female in your life…aka your mother. You don't have to be rude or necessarily take sides, but show her that you have your woman's back. Be her backbone. Also, stick up for her when you are with your buddies. This is sometimes a hard one for men because you want to be one of the guys, but if your partner is with you, it would be wise for you to stick up for her. Otherwise, you will pay for it when you two are alone. Your call 😉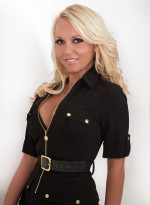 Chelsea Autumn has been matchmaking professionally for over a decade and is best known for her role on Bravo's hit TV show, "Millionaire Matchmaker." She has since parlayed her experience to launch her own matchmaking company, Queen of Hearts, Inc. QoH has had great success domestically and is now expanding internationally. She has appeared on VH1, ABC, E!, TMZ, Real Housewives of Sweden, Real Housewives of Denmark and been featured in Star, In Touch and numerous online articles. Chelsea holds a bachelor's degree in Psychology from Western Illinois University and her sparkling personality, down-to-earth Midwestern sensibility, style and class set her apart from the rest. Want to learn more about the things that drive women crazy in a good way? Check out Chelsea at ChelseaAutumn.com, QueenofHearts.com, and follow her on Twitter @ChelseaAutumn.